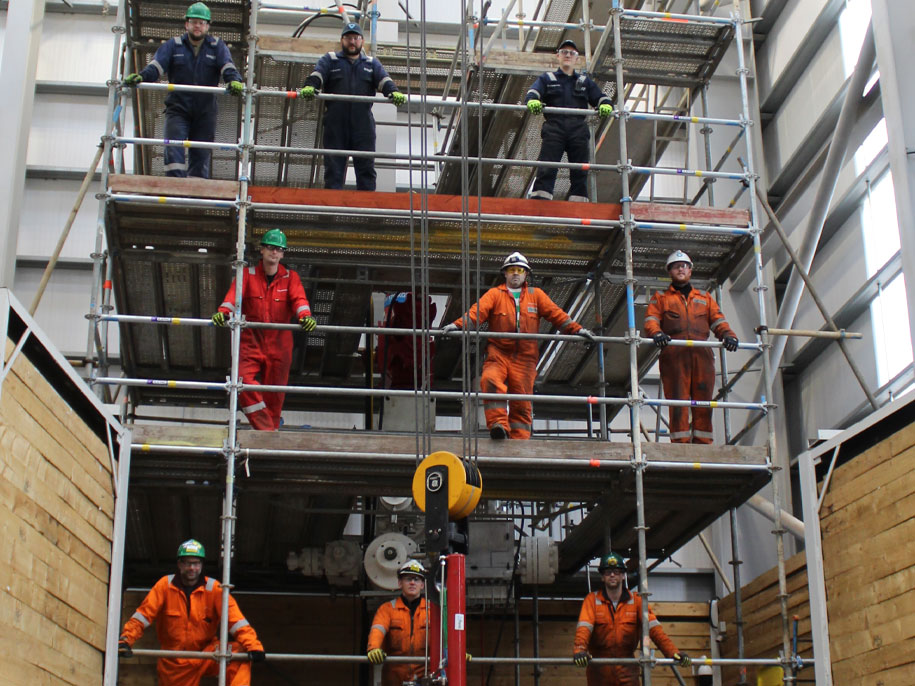 The internal SIT involved the overall testing of a 12m Surface Intervention System (SIS) to run and install a CRQ Lock Mandrel using the Unity SIS system.
The Surface Intervention System (SIS) is used to convey the CRQ Lock Mandrel into the tubing hanger profile by inserting removable rods to achieve the required setting depth.
The lock mandrel is set in position within the tubing hanger profile through various push and pull operations and this involves shearing brass pins within lock mandrel and running tooling components.
Interfaces included Total, Unity, Cameron, Expro and Halliburton.